As a mom to a busy toddler who loves to eat, sometimes taking the time to make a somewhat healthy meal just isn't an option. Just because it's lunch time doesn't mean he stops trying to feed the dog the remote, swipe my tea,or climbing and jumping from things that give me a heart attack, so I need something quick without reaching for junk. My need to save time and not wanting to serve my son complete junk brought me to this. I use nitrate free hot dogs, and jiffy corn muffin mix and pop the mix into my cake pop maker. If you don't have a cake pop maker a mini muffin pan will work too! This recipe makes about 30 poppers. My son loves these with a cup of ketchup for dipping and some baby carrots on the side!

What You Need:
4 Hot dogs
1 Box prepared Jiffy corn muffin mix


What You Do:




Powered by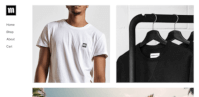 Create your own unique website with customizable templates.
Photos used under Creative Commons from clkohan, Dyanna Hyde, Michael's Cookie Jar, B*2, ohsarahrose, HannahWebb, rocknroll_guitar, bochalla, ccharmon, Ashley Coombs, Ava R., swambo