Ok..I am thinking that title will make some people go Hmmmmm....lol..Anyway since October is breast cancer awareness month we are taking these first 2 weeks and dedicating it to THINK PINK. I want to have some survivor stories, I have a few pair of earrings to give away, we have some freebies coming up so join us along our adventure and make sure to do your monthly breast exam! It could save your life! It did mine!
And if there are any men reading this you are not exempt from breast cancer so be sure to check as well :)
Until we meet again...Mama Carol..
Powered by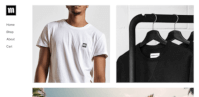 Create your own unique website with customizable templates.
Photos used under Creative Commons from clkohan, Dyanna Hyde, Michael's Cookie Jar, B*2, ohsarahrose, HannahWebb, rocknroll_guitar, bochalla, ccharmon, Ashley Coombs, Ava R., swambo