Thanksgiving is coming soon. Before you know it you'll be putting the bird in the oven, and the family will be at the door. One of the best things about Thanksgiving with the Mason Jar Mamas is after dinner when Mama Carol pulls out her little book of blessings, and we each get to tell 3 things we are thankful for, there is usually laughter and sometimes tears, especially when we look back on previous years. You may or may not have a little book of blessings but you can make your own tree of thanks. Simply fill a vase with some stones and tall branches to create a "tree", print the file below on card stock, cut out the leaf shapes and have everyone write what they are thankful for as they come in. Go through the leaves later in the night and try to guess what leaf belongs to who.

What are you thankful for this Holiday season? Comment below and don't forget to like us on facebook!!
Powered by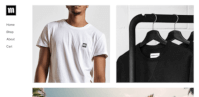 Create your own unique website with customizable templates.
Photos used under Creative Commons from clkohan, Dyanna Hyde, Michael's Cookie Jar, B*2, ohsarahrose, HannahWebb, rocknroll_guitar, bochalla, ccharmon, Ashley Coombs, Ava R., swambo