There comes that time in your life for some reason you decide you want to eat healthier. Well for me it did anyway.lol It was kind of like I woke up one morning and said OK what in the world are you doing to yourself? Of course I spent hours scouring the internet and going through countless cookbooks for low calorie recipes (Yes, I do still have actual cookbooks there's even a Betty Crocker one in there.) But then I wind up doing my own thing anyway. So what I have been trying to do is to take away some of the calories, make it healthy and still taste good. That has been a feat let me tell you, because some things just are not good. Just ask my husband. I have noticed him hitting the pantry closet not long after a few of my dinners. He is a good sport though and will at least try some things.

So tonight it was Spinach Florentine Lasagna Rollups with a lemon vegetable medley.

I have to say it was a hit! How do I know this? Hubby went back to the fridge for leftovers. SCORE! So I am going to do step by step photos so you can follow along. Till we meet again..Mama Carol

Bring 1 box lasagna noodles to a boil and drain


Mix together a 16 oz container lowfat cottage cheese, 15 oz container lowfat Ricotta , 1 Tbsp Oregano,

1/2 Tsp Garlic Salt and a 16 oz bag of chopped spinach

.

Lay your noodles flat and start putting your filling in. I used about 3-4 Tablespoons per lasagna noodle.



I coat the bottom of my pan with a pan spray first (for easy clean up later) Then I put some spaghetti sauce so my pasta doesn't stick. Line up your roll ups. I got 11 out of the batch. You could get more if you use less filling with each one. (I put the rest of the noodles in a freezer bag, label and put in the freezer for your next venture)


Pour the rest of the sauce (I used 24 0z jar of Prego) over the top and put in oven on 375 for 45 minutes. (I also sprinkled some Parmesan and garlic cheese on top :) Rollups are approx 200 calories each.


I used about 4 cups of frozen Normandy vegetables sauteed in a 1/4 cup of low sodium vegetable broth. Adding a few shakes of Perfect Pinch Salt Free seasoning. And then added 2 tbsp lemon juice. Cooking on medium for about 2o minutes.


Voila! Bon Apetit!

Powered by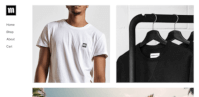 Create your own unique website with customizable templates.
Photos used under Creative Commons from clkohan, Dyanna Hyde, Michael's Cookie Jar, B*2, ohsarahrose, HannahWebb, rocknroll_guitar, bochalla, ccharmon, Ashley Coombs, Ava R., swambo