Hi family! Well I know this is kind of last minute. I didn't realize some kids were already out of school! Where has the year gone? It seemed like yesterday I seen parent's skipping

(ok walking) to the bus stop. Anyway this is an inexpensive gift you and your child or children can make. A lot of the items you probably have laying around your house. The rest of it can be purchased at Dollar Tree.

Check out this step by step video on our YouTube channel: We 3 Mason Jar Mamas

Most of the items come in packages of 5-10 items so you can make more then one jar which is awesome because most kids have more then one Teacher. I used a piece of scrapbook paper for the lid, typed out what is in the jar with the meanings and made some tags with graphics I got off of Pixabay. com (Royalty free site). I put the tags together so you can download them if you would like or you can make your own. Ok here is what is in the jars so you can copy and paste it or print it out on your own..

​Safety Pins- For life's little emergencies

Seeds- For helping me grow to who I am today

Crayons- To brighten your day

Tea Bags- So you can relax

Starburst- For when you need that extra energy

Marbles- For when you feel like you lost yours

Skittles- For when you need to see a rainbow

Eraser- For when you make mistakes

Pen- To write down class memories

Tissues- To wipe away the tears. Yours and theirs.

Hershey Kisses- To show how special you are

Yorks- Because your worth a mint

Paper Clips- To hold it all together

Puzzle Piece- Because you are the piece that holds the class together

Graphics can be downloaded here:
Powered by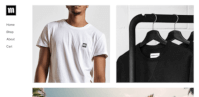 Create your own unique website with customizable templates.
Photos used under Creative Commons from clkohan, Dyanna Hyde, Michael's Cookie Jar, B*2, ohsarahrose, HannahWebb, rocknroll_guitar, bochalla, ccharmon, Ashley Coombs, Ava R., swambo