Ok..So you forgot to make your menu plan. You don't want to dirty every pot in the house preparing dinner. You want something somewhat quick. Well have I got a meal for you! And your family will beg you to make it again and again! And it is soooo easy! And you may even have a lot of the ingredients on hand so here we go...

1 lb of your favorite pasta..Rotini, shells, penne your choice.
1 lb ground beef
1 onion chopped
Salt & Pepper to taste
2 cans Campbell's Tomato Soup
1/2 cup water
1 cup Colby shredded cheese
​1 cup Mozzerella shredded cheese
Tbsp garlic
First step is to cook your pasta till it's just about done..(You'll know this by eating at least 8 pieces or more (J/K) Drain your water and pour it into a greased 9 X 15 baking dish..
While your waiting for your pasta to cook:
​

Saute your ground beef with your onion and garlic. Until meat is no longer pink and onion is translucent.

Drain the grease off of your meat and then add the 2 cans of Tomato soup and the 1/2 can of water. Let that simmer for about 5 minutes or so on low.

Then pour sauce over top of your noodles and mix trying to cover all the pasta. Then add your cheeses on top cover with aluminum foil and place in a preheated 375 oven for 20 minutes. Uncover and let cook for 10 more minutes.

Does that not look yummy!! The cheese..The cheese..I can't..Ok back to reality here..This makes 10 servings depending on your portion size..but I put it in My Fitness Pal and it came out to 344 calories per serving. 18 grams of protein..
Powered by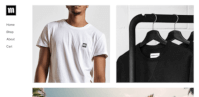 Create your own unique website with customizable templates.
Photos used under Creative Commons from clkohan, Dyanna Hyde, Michael's Cookie Jar, B*2, ohsarahrose, HannahWebb, rocknroll_guitar, bochalla, ccharmon, Ashley Coombs, Ava R., swambo