The mission started years ago when Pastor Al (Mama Carols Husband) was traveling with his parents. He didn't know it at the time, but God would later (years later) call him back to the Appalachian Mountains to spread love and the Gospel - which in all cases are- or should be the same thing. Originally Mama Carol was supposed to go with him to help hand out food, clothing, and personal care items but she broke her foot a couple weeks ago and will not be healed in time to travel, so Mama Dawns middle son, 14, Will be assisting Pastor Al. We are asking for prayers as they travel and take Jesus to a people who due to their location and poverty don't have easy access to the things we take for granted in our lives.


Poverty in the Appalachian Area:


Powered by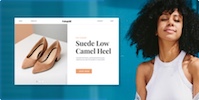 Create your own unique website with customizable templates.
Photos used under Creative Commons from clkohan, Dyanna Hyde, Michael's Cookie Jar, B*2, ohsarahrose, HannahWebb, rocknroll_guitar, bochalla, ccharmon, Ashley Coombs, Ava R., swambo