If your like me in the morning I am running around my house all crazy getting 2 of my kids up for school. 6am is an hour that no one should have to ever get up, but in my house that is when our day starts. So, I go, get my daughter up first she is the one who takes forever and a day to get ready and she is only 9. then it's time for my son who likes to sleep as late as he can.
So by the time I get them out the door hubby is waiting in the driveway. He just got home from his night at work. Off the kids go they get breakfast at school so I only have to worry about me on the weekdays as my 4 year old would rather have cereal then eggs. (He does like pancakes and french toast sticks but we will discuss those in another freezer meal blog.) I don't care to have to pull out the pans, and make a huge mess, just for one small meal.
I love freezer meals, they are so easy to just take out what you need. Prepping for a freezer meal takes an hour or so at most, but gives you the time you need to sit down and relax before the next round of kids get up. This breakfast is just like you would get at a drive through only to me it tastes a lot better, and I think is a bit healthier for you.
Momma Dawn's Easy Egg ,cheese,and pork muffins: I cooked them in a batch of 20 For this I needed
20 English muffins
20 slices of cheese (any cheese will do)
I only made half of them with pork roll,so I used 10 pcs of Taylor pork roll
I toasted all the English muffins then added just a half of a teaspoon of mayo to the muffin.If you don't like mayo just omit it.Then I cooked a batch of eggs, I liked them with the yolks just a little runny (you can make them any way you like) Then added a pc of cheese to the top after they were cooked, just until the cheese melted then took it off the burner.I cooked the pork roll in the microwave while the eggs were cooking that only takes 1 min. Then I assembled the muffin sandwich, wrapped them up in tin foil, and placed them all in a gallon size baggie, and tossed them in the freezer, I have breakfast for the next 20 days.
To heat, I can just pop them in my toaster oven about 10 min, or regular oven for 10 min (some ovens may take longer or shorter, depending on elevation) Or you can take them out of the foil wrap them in a paper towel and put them in the microwave for about 2 minutes, However they do tend to get a little rubbery cooking them that way. Anyway I hope you enjoy this recipe..Mama Dawn...

Powered by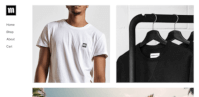 Create your own unique website with customizable templates.
Photos used under Creative Commons from clkohan, Dyanna Hyde, Michael's Cookie Jar, B*2, ohsarahrose, HannahWebb, rocknroll_guitar, bochalla, ccharmon, Ashley Coombs, Ava R., swambo