Happy Sunday everybody! I know time is getting close to Halloween but I also know some people wait till the last week to carve so your pumpkin doesn't spoil. I found literally over 1000 designs online! Quotes, Nick Jr, Christian, Ect..lots & lots!

So check some of them out! Happy Carving everybody!
Powered by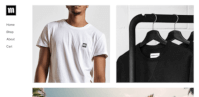 Create your own unique website with customizable templates.
Photos used under Creative Commons from clkohan, Dyanna Hyde, Michael's Cookie Jar, B*2, ohsarahrose, HannahWebb, rocknroll_guitar, bochalla, ccharmon, Ashley Coombs, Ava R., swambo