Hello Mason Jar Family..Welcome to all of our new members this week!! Well a while back like maybe 2-3 years ago I tried quinoa. I was not thrilled to say the least. In fact I never ate it again until recently. I started introducing it back into my diet about 2-3 months ago since we look for meat alternatives and something lower calorie and also healthier..Thus quinoa! I found you can make salads, put it in soups, make dips, so heck why not make a burger..So here goes...Enjoy! Till we meet again..Mama Carol

So here are the ingredients you will need...I may add the cottage cheese is lowfat...

Mix it all together..It will have a sticky feel and they are very fragile..

Put a small amount of olive oil in a nonstick pan.(Loving my Orgreenic! Maybe a 1/2 tsp..Shape into patties and cook on medium as you want them to brown but non burn. Cook on each side about 8 minutes or so..I was able to get 7 good size patties..

Add some Sweet Potato fries with some dipping sauce ( 2 Tbsp Low calorie Peppercorn Ranch Dressing) & (2 Tbsp Sugar Free Maple Syrup) a 100 calorie Flat Thins roll some sprouts and a few tomato slices and you got a heck of a meal going!!!Take the roll away and you are gluten-free! Or add a gluten- free roll to take the place of the Flat thins I am using. An awesome dinner or lunch for under 400 calories!
Powered by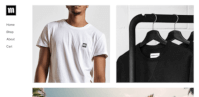 Create your own unique website with customizable templates.
Photos used under Creative Commons from clkohan, Dyanna Hyde, Michael's Cookie Jar, B*2, ohsarahrose, HannahWebb, rocknroll_guitar, bochalla, ccharmon, Ashley Coombs, Ava R., swambo